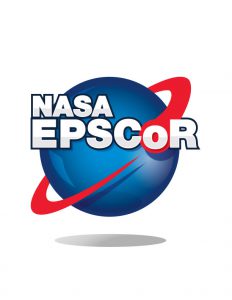 The Established Program to Stimulate Competitive Research, or EPSCoR, establishes partnerships with government, higher education, and industry that are designed to effect lasting improvements in a state's or region's research infrastructure, R&D capacity and hence, its national R&D competitiveness.
The goal of Delaware's NASA EPSCoR program is to provide seed funding to develop academic research enterprises directed toward long-term, nationally-competitive capabilities in areas of science and technology related to NASA's broad interests, including space, aeronautics, astrophysics, and engineering. These capabilities are also meant to contribute to Delaware's economic viability.
NASA EPSCoR CAN: Request for Preproposals

We anticipate that NASA will issue a Cooperative Agreement Notice (CAN) announcement for the 2024 EPSCoR program in fall 2023. It is expected that there will be an opportunity for Delaware to submit one proposal for potential funding under this CAN. Based on previous funding levels, we anticipate any award to be up to $750,000, expended over three years, with a 50% non-federal cost share requirement.

All interested researchers at Delaware institutions of higher education are invited to submit a preproposal that will be used to determine which full proposal will be submitted to NASA for the 2024 competition.  The full proposal will be expected to establish research activities that will make significant contributions to NASA's strategic research and technology development priorities and contribute to the overall research infrastructure, science and technology capabilities, higher education, and economic development of the jurisdiction. Appendix A lists NASA's current research focus areas.

Preproposals are due by Thursday, October 5, 2023.

Coming Soon! NASA EPSCoR CAN Rapid Response Research (R3) Announcement

Proposals must address one of the specific NASA Research Topic Areas (rev 9/7/2023).

The announcement, expected mid-November 2023, will be posted and distributed upon release from NASA. Proposals are expected to be due February 26, 2024.

NASA EPSCoR Stimuli Publication

NASA EPSCoR Stimuli is a summary collection of college and university basic research and technology development reports impacting NASA's earth science, aviation, and human and robotic deep space exploration programs. This document addresses research which is relevant to NASA's mission, and currently administered by the agency's Established Program to Stimulate Competitive Research.

2023-2024 Delaware NASA EPSCoR RID Seed Grant Program Awards

Congratulations to the 2023-2024 NASA EPSCoR Seed Grant awardees! Each researcher received a seed award in the amount of $21,000 in direct funds for their projects:

Joseph Feser, UD Mechanical Engineering
Using Time Domain Thermoreflectance to Observe Heat Transfer Regimes in Oscillating Heat Pipes
Guoquan Huang, UD Mechanical Engineering and Computer and Information Sciences
Robust Hazard Detection for Safe Planetary Landing
Swati Singh, UD Electrical and Computer Engineering
Searching for Chameleon Dark Energy using Levitated Optomechanical Systems
Erin Sparks, UD Plant and Soil Sciences
Bendy Box: A New Tool to Study Plant Biomechanics in Space

2023 NASA EPSCoR CAN Research Award

Congratulations to Assistant Professor Xi Wang (Science PI) from UD's Materials Science Department and Associate Professor Vishal Saxena (Co-I) from UD's Electrical and Computer Engineering Department on the submission of a successful proposal in NASA's national competition! The proposal, "Multifunctional Zero-standby Power Sensing and Reconfigurable Photonic Integrated Circuits", was selected by NASA for an award of $750,000.