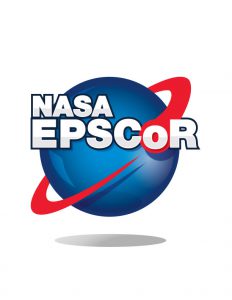 The Established Program to Stimulate Competitive Research, or EPSCoR, establishes partnerships with government, higher education, and industry that are designed to effect lasting improvements in a state's or region's research infrastructure, R&D capacity and hence, its national R&D competitiveness.
The goal of Delaware's NASA EPSCoR program is to provide seed funding to develop academic research enterprises directed toward long-term, nationally-competitive capabilities in areas of science and technology related to NASA's broad interests, including space, aeronautics, astrophysics, and engineering. These capabilities are also meant to contribute to Delaware's economic viability.
NASA EPSCoR CAN Rapid Response Research (R3) Announcement: Request for Proposals

NASA has issued a Cooperative Agreement Notice (CAN) Rapid Response Research (R3) announcement for the FY 2023 EPSCoR program. Delaware has an opportunity to submit six proposals by December 15, 2022. Unless otherwise indicated, proposals must be two to three pages in length for potential funding under this CAN. Thirty awards are expected across EPSCoR states, up to one year and $100,000 each, with no cost share requirement.

For additional details, please see the full solicitation. Proposals must address one of the specific NASA Research Focus Areas; the list begins on p. 21.

Proposal evaluations will begin on October 17, 2022. Six proposals will be submitted as suitable proposals are identified. Due to NASA regulations in this Rapid Response program, time is of the essence!

Please submit your two to three page proposal, clearly indicating the NASA office, the Research Focus Area it addresses, and the Research Identifier, along with a budget and budget justification to DESpaceGrant@udel.edu.

NASA EPSCoR Stimuli Publication

NASA EPSCoR Stimuli is a summary collection of college and university basic research and technology development reports impacting NASA's earth science, aviation, and human and robotic deep space exploration programs. This document addresses research which is relevant to NASA's mission, and currently administered by the agency's Established Program to Stimulate Competitive Research.

NASA EPSCoR CAN ISS Flight Award

Congratulations to University of Delaware Assistant Professor Tyler Van Buren (Mechanical Engineering) on his awarded proposal "Turbulence decay of a bubble/sediment laden liquid in ISS microgravity"! Selected by NASA for 2022 funding, Dr. Van Buren's research will ultimately fly on the International Space Station.

2020 NASA EPSCoR CAN Research Award

Congratulations to University of Delaware's Mary A. S. Lighthipe Professor Xiao-Hai Yan and Unidel Edward G. Jefferson Chair Professor Cathy H. Wu on the submission of a successful proposal in NASA's national competition! The proposal, "NASA EPSCoR Research Project: Building a Competitive and Sustainable Delaware Remote Sensing Big Data Center for Cutting-Edge Coastal and Environmental Change Research and Workforce Development", was selected by NASA for 2020 funding. Drs. Yan and Wu will work with a team of UD co-investigators, including Daniel Leathers, Tracy DeLiberty, Rodrigo Vargas, Pinki Mondal, and A. R. Siders, in collaboration with several regional, state, and federal partners.